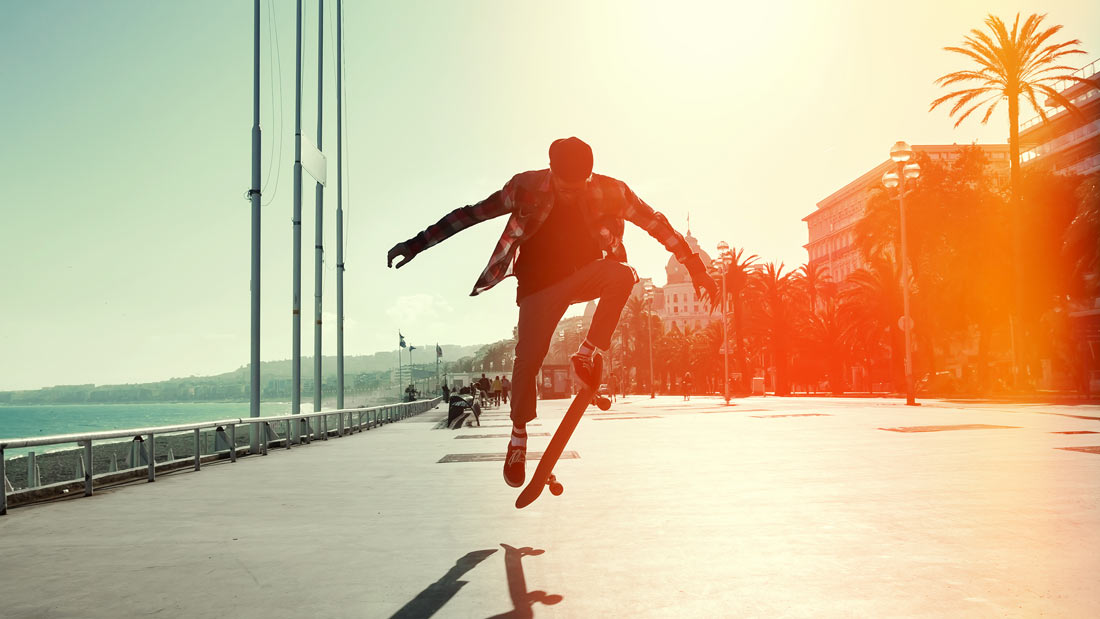 05 Mar

5 Strategies for Marketing to Millennials

Millennials make up one-quarter of the nation's population. We're talking an audience of over 79-million individuals, all between the ages of 23 to 38. Millennials aren't taking over, they've already taken over, and as they move further into their careers, they represent a collective buying power of $600 billion every year. If your brand is struggling with reaching the Millennial demographic, then keep reading: we're sharing our insights and tactics for marketing to Millennials in 2020.
1) Foster Trust Through Third-Party Recommendations
84% of Millennials say that they don't like traditional advertising. Even more concerning, they don't trust traditional advertising either. If you want to drive Millennial sales, you have to earn Millennial trust. Not an option with traditional advertising. Instead, brands need to leverage other channels to foster consumer trust. Specifically, third party recommendations from influencers and other thought leaders.
Millennials are 44% more likely to trust experts, who happen to be strangers, than advertisements. These individuals are seen as unbiased, which in turn, gives their messages more power than a traditional ad.
Key Takeaway
If you aren't leveraging influencers in your marketing mix, start. Whether it's Youtubers, Bloggers, or Podcasters, find the influencers that are already engaging with your target audience and look for opportunities to partner. Even a paid sponsorship or review from an Instagrammer can do more to build trust than the same message distributed as an advertisement.
2) Authenticity on Social is Key
Millennials regularly use social media (no surprise their right). 80% of Millennials have a Facebook account. 7 out of 10 Snapchat users are Millennials. Instagram has a huge Millennial user base as well. The bottom line, the social networks are a proven platform for engaging and connecting with your Millennial audience. The rub, while most brands have a social media presence, it tends to be viewed as a megaphone. All many brands essentially do is use their social platforms to shout at their audience instead of trying to engage with them. Surprisingly, this tactic doesn't work.
Key Takeaway
Brands need to strive to be authentic on social media. Show the humanity within the brand. If people are commenting on your post, comment back, let them know that you're hearing them and that you're there to have conversations with them.
3) Plan For A Mobile-First or Even Mobile-Only Experience 
Pretty much every Millennial has a smartphone. A smartphone that they check in excess of 43 times a day! Beyond just the basic texting and phone calls we expect from our smartphones, Millennials are using their devices to do everything from checking their social media apps, browse their favorite websites, and even shop.
Key Takeaway
Assume that at least half (if not more) of your Millennial marketing messages (ads, sponsored posts, whatever) are being engaged with on a mobile device. That means at least half of your potential sales, leads, and other critical conversions are starting from mobile. This means that if your conversion path is not optimized for mobile, you could be leaving conversions on the table and turning off a potential future customer because of a frustrating mobile experience.
4) Reviews Are Everything
For Millennials, social proof can be a powerful conversion tool. Reviews matter. 88% of online shoppers incorporate reviews into their purchase decisions. Millennial consumers want to see that the purchase they're considering was purchased by others and that it lived up to its promise. Negative reviews or, just as bad, no reviews, can stop a Millennial consumer in their converting tracks.
Key Takeaway
Showcase those reviews! Put them front-and-center on your website and in your advertising message. Even better, put together a review solicitation strategy to keep building your review stockpile and keep those five-star ratings coming.
5) Invest in Storytelling
Content marketing isn't going anywhere in 2020. In fact, 83% of Millennials find online content useful in making purchasing decisions. That said, simply creating more blog posts isn't going to move the needle for the Millennial consumer. You've got to be able to, through your content, tell a story that engages your audience. This could be everything from sharing a literal story (consumer experience, company founding, etc.) or by walking your client through your product or service offering.
Key Takeaway
There is no such thing as a "boring brand." Name a "boring" industry (insurance, medical device production, whatever), and we guarantee that there is a brand in that industry that is producing interesting, informative, and entertaining content. Remember, creating content for the sake of creating content is not enough anymore, Millennial consumers what to connect with a brand through the content they produce. Storytelling helps to enable this desired connection.
Bonus Key Takeaway
If you're going to invest in better content, you need to also invest in an amplification strategy. Sure, you could promote your content through a paid media program, but as we stated above, Millennials don't trust advertising. They trust word-of-mouth recommendations. This means that in lieu of ads, you should explore word-of-mouth tactics and channels to amplify your content.
Full article: HERE
[/vc_column_text]